Ondoku Thank you for your patronage! New Year's New Year gift campaign
Nov. 15, 2021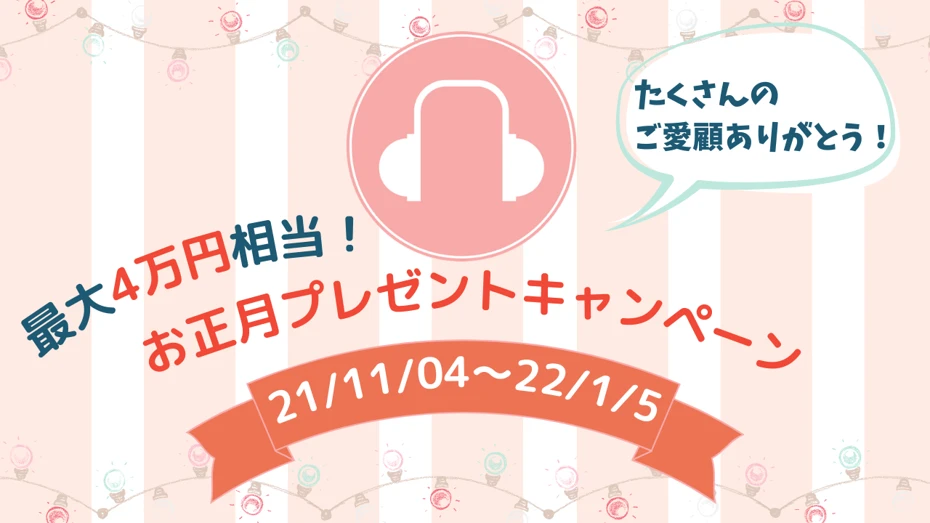 Hello, this is Ondoku.
Thank you for your patronage, we will hold a New Year's gift campaign where a total of 5 people will win a prize worth up to 43,000 yen by lottery!
The chances of winning will increase depending on the number of months you have used Ondoku.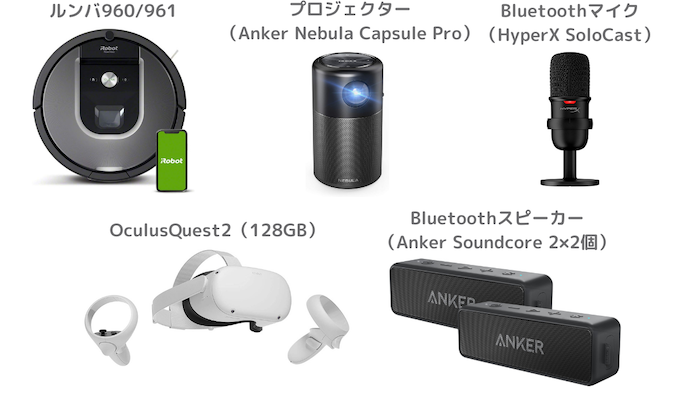 Application period
From November 4, 2021 to January 5, 2022, 23:59
Entry is possible every month (up to 3 times)
Example: Entry on November 10th (1st time)
Entry on December 25th (second time)
Entry on January 3rd (3rd time)
You can also select and enter a different prize each time.
* This campaign is subject to change or termination without notice.

Qualifications for application
Those who have subscribed to Ondoku's paid plan
Basic plan
Value plan
Premium plan
Business plan
Various annual contracts
* If the usage plan is a free plan at the time of application, you cannot apply
Freebie introduction
As for the prize, I decided to give a gift that the people in Ondoku actually used and thought it was good.
It's carefully selected, so I'm sure you'll be satisfied with it.
All of them are really recommended, so please use them.
Roomba 960/961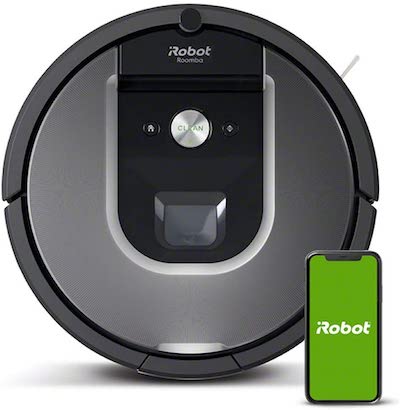 Manufacturer site: https://www.irobot-jp.com/product/900series/
With the advent of Roomba, vacuuming is no longer a human job. It is a shocking and convenient item.
In fact, Roomba will do the cleaning for you in our office. Insanely convenient.
There are various types of rumba, and the functions are different, but in most cases, I think that this rumba is very satisfying.
It has a mapping function, and it remembers the floor plan of the room while cleaning it every day, so it's quite fun to observe because it moves like AI.
Since it is linked with the app,
Where did you clean it with your eyes?
Launch Roomba from the app
And so on.
I think it's an item that you can't let go of once you use it.
OculusQuest2 (128GB)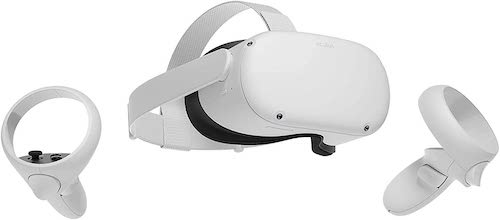 Manufacturer site: https://www.oculus.com/quest-2
The VR market is currently the hottest.
The only way to experience the goodness of VR is to use VR.
It is a gem that you should definitely use in your private life or at work.
I myself experienced VR for the first time using Oculus Quest. With VR, you can really enter another world.
The recommended way to use it is to watch a movie while lying down.
If you have a Netflix contract, there is a VR app dedicated to Netflix, so please watch a movie with it.
Even if you lie down, the screen spreads out in front of you, and you can watch a movie in a relaxed state with more power than a movie theater.
Of course, you can also browse, so you can watch movies other than Netflix.
Recently, various games have appeared.
There is also a biohazard dedicated to VR. But I'm absolutely scared ... I think this kind of game is interesting, but I'm scared, so I haven't made it.
Anker Nebula Capsule Pro (projector)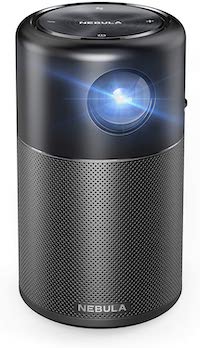 Manufacturer site: https://www.ankerjapan.com/collections/regular/products/d4111pro
I have purchased and used 4 to 5 projectors.
There are some advantages and inconveniences when using each, but we recommend this anchor projector.
It is compact and about the same size as an aluminum can.
It's easy to carry and it might be fun to take it to a trendy camp and project it outside. Another option is to project it onto the ceiling of the bedroom and lie down to enjoy the video.
HyperX SoloCast USB Standalone Microphone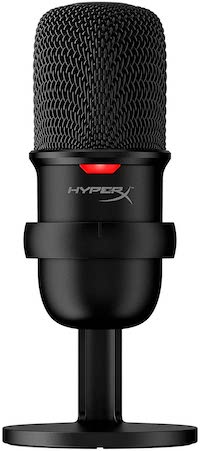 Manufacturer site: https://www.hyperxgaming.com/jp/microphone/solocast-usb-microphone
With the increase in remote work and telecommuting, Mike has suddenly increased the number of appearance scenes.
It's a big mistake if you think that the microphone that comes with your computer is fine!
With the built-in microphone of a laptop computer, it may be noisy to pick up the sound of fa, and with a desktop computer, the microphone may not be attached in the first place.
When you have a meeting or need to make a call, this situation will cause trouble for the other party.
This microphone, which I chose as a free gift this time, can be said to be the savior of such remote work!
I was surprised at how comfortable it was when I actually used it.
Since it is a microphone that picks up sound from one direction, it is not recommended as a recording microphone when multiple people gather and have a meeting, but it is very excellent as a microphone used by one speaker.
It doesn't pick up noise and has never been said to be "quiet". You can deliver clear voice to the other party.

Anker Soundcore 2 x 2 (Bluetooth speaker)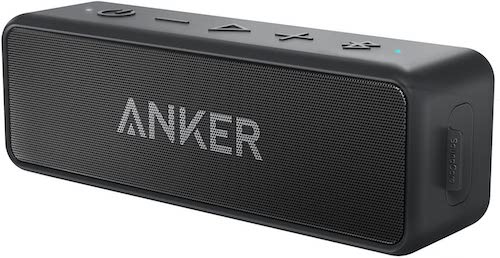 Manufacturer site: https://www.ankerjapan.com/products/a3105
It makes a lot of sense to have a set of two speakers as a gift.
Two of these speakers can be paired at the same time.
Yes, you can hear the sound in stereo!
Sound is completely different when you hear it from one direction and when you hear it from two directions.
Please listen to Ondoku's audio in stereo.
Application method
Please access the campaign application link on the top page, specify the necessary items, and apply.
* 1 account can apply up to 3 times. (Winning is only once per account)
* Please apply while logged in.

Lottery method
Winners will be decided after a strict lottery.
Winners will be announced on the top page with the application number. At the same time, we will send a confirmation email of necessary information such as your address to the email address registered as a member of Ondoku.
If the message is not communicated even if you send an e-mail that cannot confirm the required information, the lottery will be held again.
Prizes will be shipped around the end of January 2022.

Campaign terms
Our basic policy regarding the protection of personal information is specified in the "Personal Information Protection Policy".
We may refuse to offer benefits to customers who have significant problems in our business relationship, regardless of the reason.
If the prize cannot be sent due to reasons such as the winner's address or moving address being unknown, the prize may be cancelled.
We will not be able to handle any loss or damage after the prize arrives.
The right to win belongs to the winner and cannot be exchanged for cash or transfer.
Prizes can only be shipped within Japan.
We would be grateful if we could send a little gratitude to Ondoku users through this campaign.
We look forward to a lot of your application.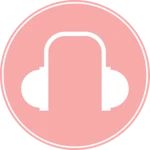 Text-to-speech software "Ondoku" can read out 5000 characters every month with AI voice for free. You can easily download MP3s and commercial use is also possible. If you sign up for free, you can convert up to 5,000 characters per month for free from text to speech. Try Ondoku now.
Related posts