[Paid version] What is the license for commercial use of voice reading software? I checked the use on Youtube.
Jan. 17, 2021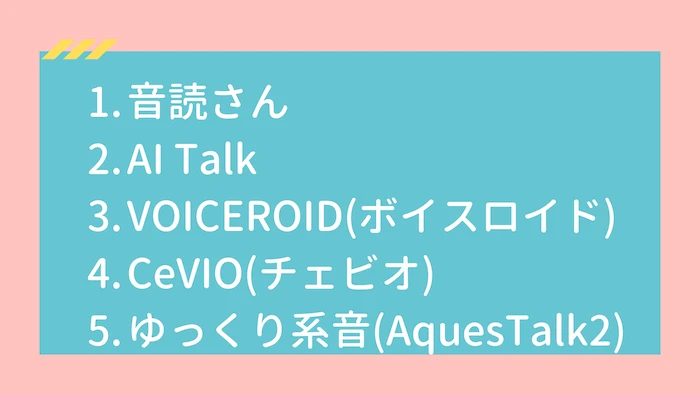 When people who are aiming to be a YouTuber decided to use "speech reading software", they most concern about the commercial use.
Using "speech-reading software" on Youtube in anticipation of advertising income and affiliate income is a commercial use.
This time, I will introduce you to the commercial use of four paid voice reading software and what the license is.
If you accidentally break the agreement and use the voice reading software that can not be used commercially,
The video is erased, the account is stopped,
There is a complaint from the company of voice reading software,
Various risks are assumed.
It is important to check the terms of use before purchasing to avoid breaking the terms.
However, there are some voice reading softwares out there.
When comparing multiple softwares,
Which is for commercial use,
Which is NG,
Which one does not require license purchase for personal use on YouTube,
There are quite a few differences, so it is difficult to sort them out.
Paid voice reading software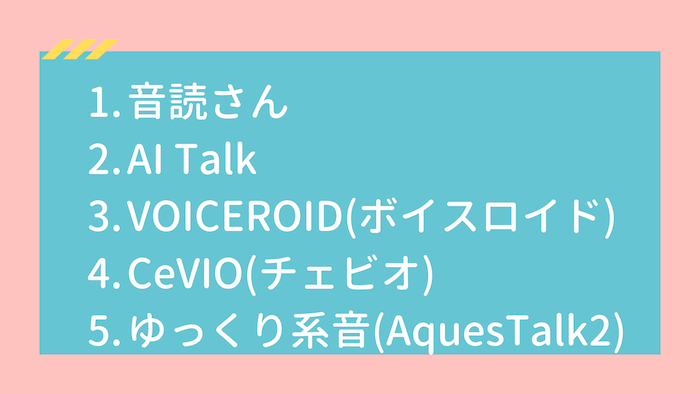 The software we will cover this time
Ondoku
AI Talk
VOICEROID
CeVIO
Slow audio (AquesTalk2)
Will be introduced.
Since there are a lot of them, I will take a quick look at product introduction and commercial use, especially when individuals use it on YouTube .
Reading aloud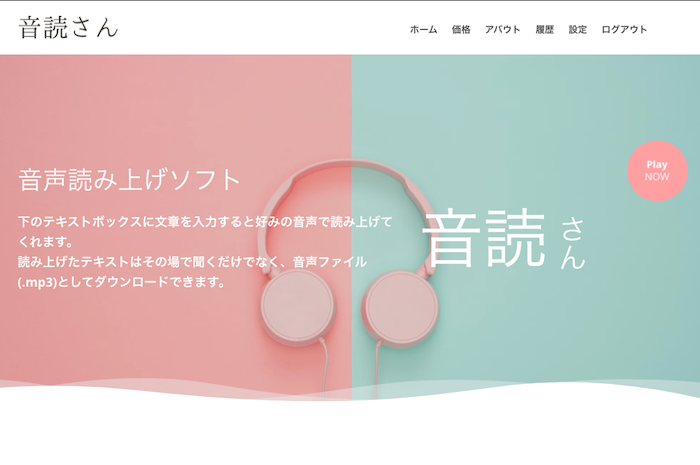 First, the voice-reading software used in this video, Ondoku. The price is free ~ 2980 yen.
If you register as a member, you can use 10,000 characters a month for free. In addition to reading in Japanese, it also supports multiple languages.
For paid members, 200,000 to 1,000,000 characters can be used per month.
For commercial use, even free members can use it without any particular restrictions.
As an operator, I'd be happy to charge you a little if you could help me maintain this service in the future.
AI Talk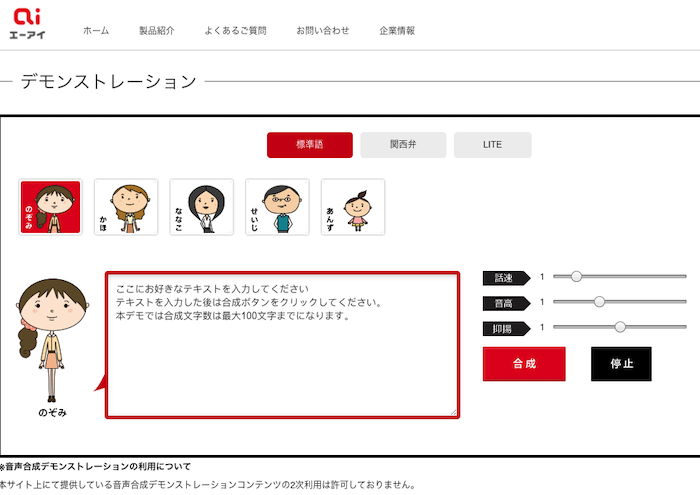 The second is AI Talk.
It is a well-known voice-reading software developed by AI Corporation. The price starts from 16500 yen.
With Easy AI Talk 3
4 female voices
1 male voice
Kansai dialect 1 female voice
Kansai dialect 1 male voice
Is available.
It also supports emotional expressions, and you can also experience voice synthesis on the website.
HP says, "Basically, commercial use cannot be used for business."
However, looking closely, "Use for video sharing sites (such as YouTube) for narrating video works on the Web, are OK".
Basically, it seems that if you are an individual, the number of views from YouTube that earns advertising income can be used with a normal license.
However, it is considered commercial if you use it to create a video that you received as a job for a fee, or you receive a reward with a YouTube video sponsored. It cannot be used within the scope of the regular license.
AI Talk does not sell commercial licenses. There are separate products for corporate use.
VOICEROID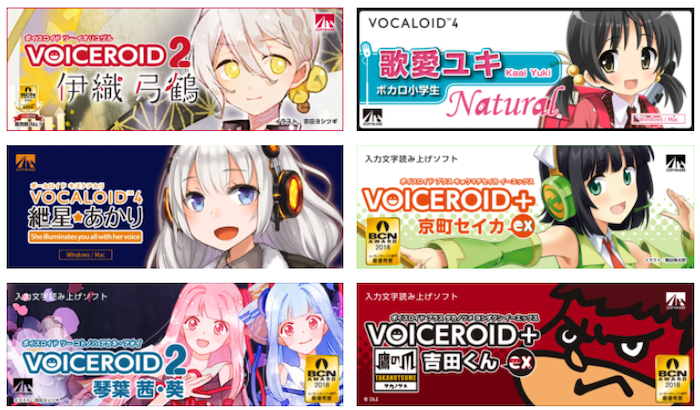 The third one is Voice Lloyd.
This software is developed by AI Co., Ltd. as well as AI Talk. The price starts from 15180 yen.
It is a voice reading software with a lineup of over 20 characters' voices.
Many of the sound sources are based on the voice of the voice actor, and are highly unique. The voice is perfect for the illustration image of the character.
Regarding commercial use, "We license only for private use by individual customers. For paid distribution, commercial use, corporate use, business use, please purchase an additional license."
However, this person also has an exemption.
If you look at the bottom of the page for personal commercial license, there is an item called use example on video sharing site.
It is exempt from use for narration of video works on Wed such as YouTube, and it is not necessary to purchase a commercial license.
There are quite a lot of exemption items, so it is recommended to check the intended use items.
By the way, for personal use, it costs 108,000 yen a month for individuals.
There is a different pricing for corporations.
CeVIO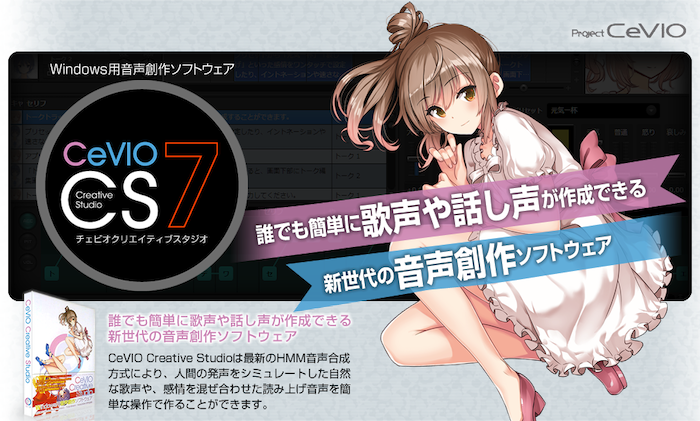 The fourth is CeVIO.
There was a free version of CeVIO until November 19, 2014, but now it is only a trial version on 30th. The price starts from 6600 yen.
At the currently released CeVIO Creative Studio,
Sato Sasara,
Suzuki Tsuzuki,
Takahashi,
There are 3 people.
It is possible to buy a set of 3 people, and it is also sold individually.
It is about commercial use that you care about.
In particular, let's focus on using it for posting videos such as YouTube.
"Use in video posting,
You can use it free of charge if you post by an individual or a doujin circle and earn advertising income. "
You can use the actions of individuals posting videos on YouTube without purchasing a commercial license. However, in that case, it is necessary to describe in the details column of the video that the character name is CeVIO and that it is CaVIO.
A paid commercial license is required for creating paid videos. Estimate the license fee. There was no description of how much it was.
Slow audio (AquesTalk2)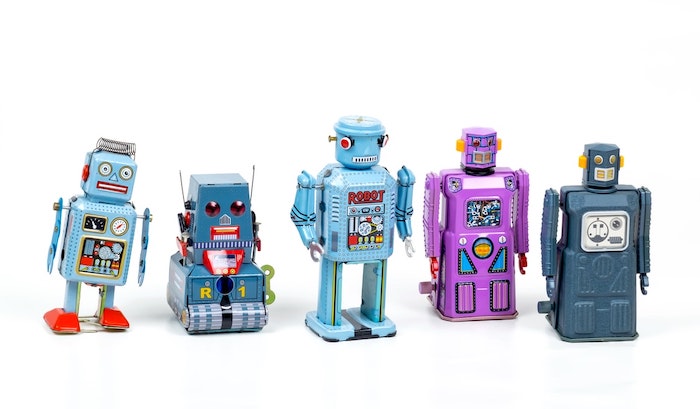 Fifth, it's a little extra, but it's a slow voice (AquesTalk2).
It is used by Softoke and as a speech synthesis engine for Sticky Reading.
Since Softoke and Stick Reading are available for free, some people may be inadvertent.
In fact, you need to purchase a commercial license for commercial use. It is safer to purchase a license especially for software that uses AquesTalk2 in some areas.
The license fee is about 6000 yen per year.
Summary
This time, I focused on commercial use of paid voice reading software.
Overall recommendation
If you want to use it simply and intuitively, I suggest you use Ondoku.
If you want to be particular about the tonal mark, then you should use VOICEROID+ (Voiceroid+).
I think there are also voice quality preferences, so please try the trial version on the official website.
Practical use is the fastest way to find your favorite software.
I'd be happy if you could include me, Ondoku, in your options.
I'm doing my best, so I would be really happy if you could support me.
It's been long but I will end here .
I am looking forward to seeing you again.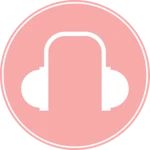 Text-to-speech software "Ondoku" can read out 5000 characters every month with AI voice for free. You can easily download MP3s and commercial use is also possible. If you sign up for free, you can convert up to 5,000 characters per month for free from text to speech. Try Ondoku now.
Related posts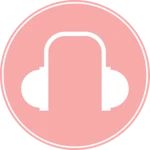 "Ondoku" is a Text-to-Speech service that anyone can use for free without installation. If you sign up for free, you can convert up to 5,000 characters per month for free from text to speech. Register now for free