Ondoku supports multiple languages! Make the top page easier to use! August / September 2020 Update details
Jan. 17, 2021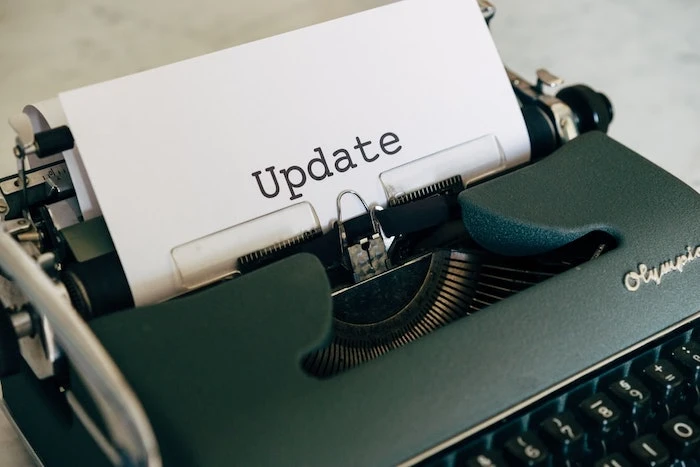 Hello, this is Ondoku.
It's been 5 months since Ondoku was released in May. It's been half a year next month, and the flow of time is so fast.
I feel that the season has changed at once since the typhoon came this year.
I feel that it gets chilly every day and the seasons change.
Now, in this article, I will introduce the details of the updates that Ondoku made in August and September.
August / September 2020 Update details
There are three major updates made by Ondoku in August and September.
Website display in multiple languages
Display recommended articles on the top page
Fixed email unsubscribe link
Website display in multiple languages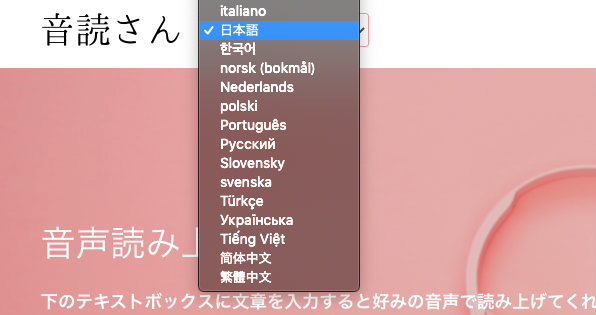 The biggest update we made in August was, after all, multilingual display.
Ondoku site
English
German
French
Arabic
Russian
Korean
Chinese etc.
It can now be displayed in more than 20 languages.
I asked a translator for each language to translate the Japanese on the site into that language.
It was a tougher update than I expected and took over a month.
For the multilingual display of Ondoku, please select your favorite language from the part displayed as XX words in the middle of the top page.
Click to refresh the Ondoku screen and switch to the display of the selected language.
The atmosphere changes a little just because the language is different, so please take a look. It's pretty interesting.
If you have changed the language but the display language does not change, click the Ondoku logo. The language setting will be reset.
By the way, the site name other than Japanese is now "Ondoku".
I was quite worried about whether to add "san", but it became a title and it felt strange when viewed in multiple languages, so this time I just used "Ondoku".
Display recommended articles on the top page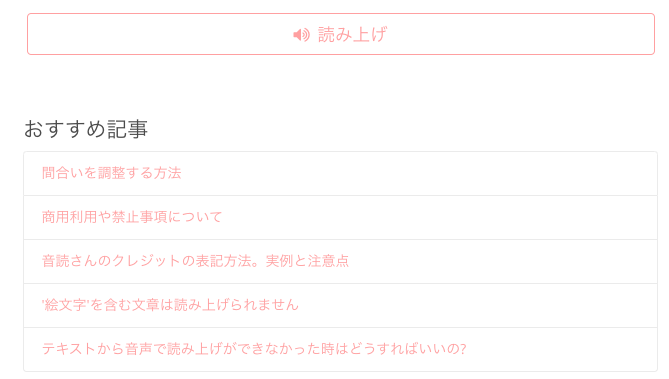 One of the updates I made since the beginning of September.
Recommended articles are now displayed below the reading function of the top page Ondoku.
This mainly displays blogged articles based on the content of many inquiries.
How to adjust the time and how to write credits for commercial use .
I decided to display a link to the blog here so that I can easily understand what I'm interested in.
We want to make the web service as simple and easy to understand as possible, so we do not display the contents of the blog, but only the links.
If the contents are displayed on the top page, it will be messed up. It can also make it difficult to get the information you really want.
I also hope that various improvements and improvements can be made in this area.
Fixed email unsubscribe link
Ondoku delivers an email once a month to the email address you registered as a member when the maximum number of characters is updated.
We become indebted to.
Thank you for using Ondoku.

The number of characters that can be read aloud has been updated.

Please use Ondoku from here.
https://ondoku3.com

We look forward to working with you in the future.
You can also unsubscribe from this email.
However, the unsubscribe URL was in error until the update.
We received an inquiry from a customer and discovered it. I'm so sorry.
Now the link has been successfully fixed and the email can be unsubscribed normally.
If you are annoyed by the emails, please click this unsubscribe button and set the unsubscribe settings.
Email delivery will stop.
Future update schedule
Ondoku will be in the future
YouTube update
Updated to easy-to-read TOP page
Google Chrome extension fix
Creating a WordPress extension
And so on.
Especially recently, I haven't been able to upload a new video to YouTube, so I'll do my best.
I would like to post videos other than Japanese!
I don't think many people are aware of it, but the blog is being updated in a hurry. If you like, there are various articles, so please read them.
Your voice will be reflected in the update
Ondoku receives daily inquiries, updates, and ideas such as "Is this better?"
Perhaps I am confident that the user's voice leads to the update more directly than any other site.
In a sense, Ondoku's service is made by you and a three-legged race.
If you have any questions or concerns, please feel free to contact us.
We are happy to be the easiest text-to-speech software for you.
We look forward to your continued support of Ondoku.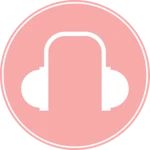 Text-to-speech software "Ondoku" can read out 5000 characters every month with AI voice for free. You can easily download MP3s and commercial use is also possible. If you sign up for free, you can convert up to 5,000 characters per month for free from text to speech. Try Ondoku now.
Related posts