[Free and easy] How to have a voice conversation with ChatGPT! Settings and usage for computers and smartphones
April 17, 2023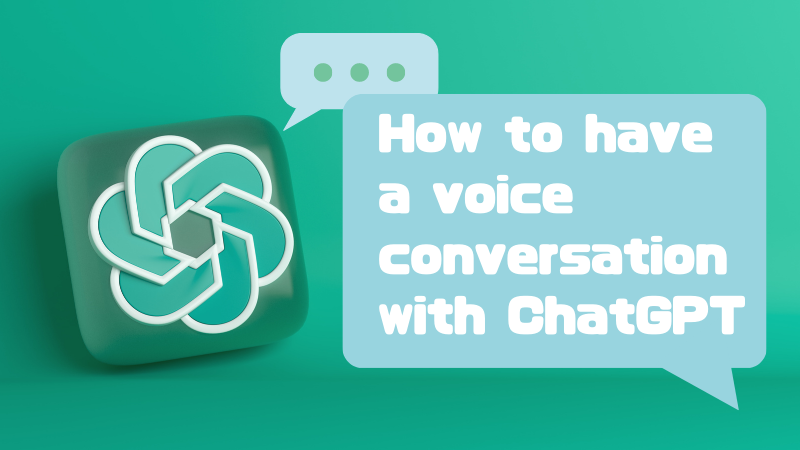 The method of voice conversation with ChatGPT differs depending on the device.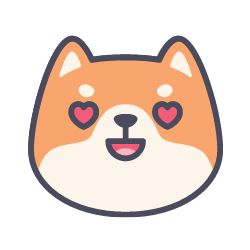 We will only introduce what is easy and free to use!
How to have a voice conversation with ChatGPT
For PC
For smartphones and tablets
I will introduce two different scenes.
First, I will introduce the case of the personal computer.
1. For PC
If you want to read ChatGPT replies on your computer, there are 3 ways:
Use a plug-in for the web browser "Chrome" (Windows, Mac, Linux compatible)
For Windows: Settings → "Ease of Access" → Turn on "Narrator"
For Mac: Settings → "Read aloud content" → Read "selected item"
Personally , I recommend using the Chrome web browser plug-in (compatible with Windows, Mac, and Linux) .
It is free to read aloud, supports voice input, and is easy to set up.
[Free] Use a plug-in for the web browser "Chrome" (Windows, Mac, Linux compatible)
Using the extension is super easy! I am even more impressed when I use it. The explanation in the video is the easiest to imagine, so please check it out.
▶ Add Ondoku3-ChatGPT extension now
1. Add the extension to Google Chrome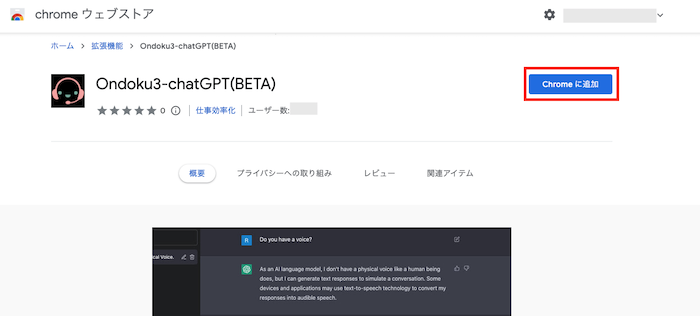 Click Add to Chrome
▼ Click here to add Ondoku3-ChatGPT extension
https://chrome.google.com/webstore/detail/ondoku3-chatgptbeta/gikpanjcgkeclijoapbpflkmbinkdmme
2. Make audio settings on the setting screen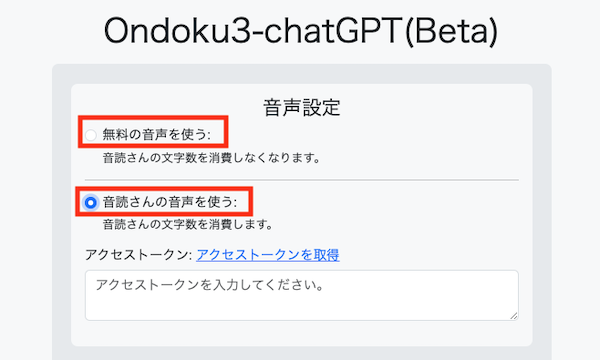 The setting page will open, so set the audio.
Use Free Audio:
Use voice for accessibility features that come standard with your browser. No access token setting is required. Ondoku does not consume the number of characters that can be read aloud and is completely free to use.

Use Ondoku voice:
Free membership to Ondoku required. If you have not registered as a free member yet, please register here .
Consume the number of characters that Ondoku can read aloud. You can choose voices from multiple speakers such as male, female, girl and boy.
If the number of characters of Ondoku is consumed and the number of characters is insufficient, reading will not be possible. In that case, please wait until the next renewal date or consider using a paid plan.
If you want to use Ondoku voice, please get access token.
①. How to get an access token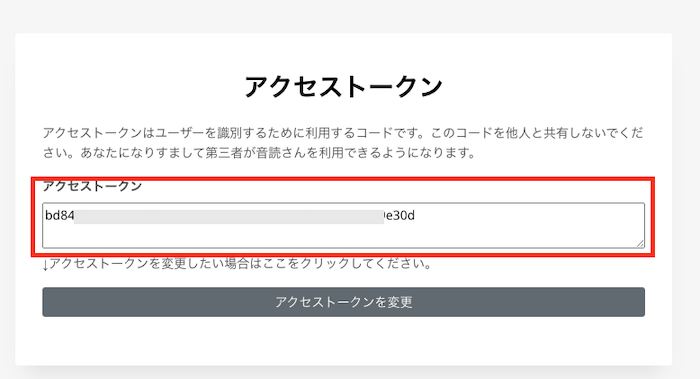 Copy the access token displayed on the screen
②. Paste the access token on the extension setting screen and save it.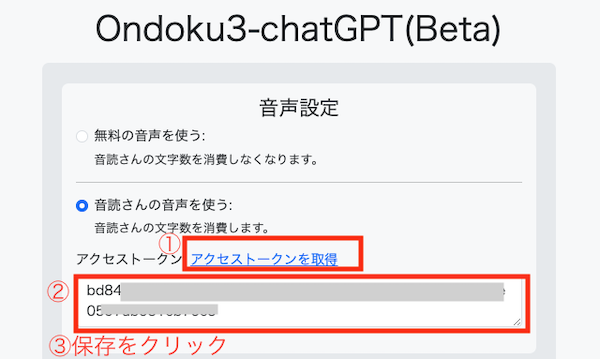 Paste the access token you copied earlier into the settings screen
③Save
Don't forget to click save.
3. Make various settings such as language
Be sure to save after changing the settings.
[About various settings]
Read aloud (ON/OFF) : Setting to automatically read out the text when there is a reply from ChatCPT. When turned on, the voice will be read out automatically when there is a reply.
Language : You can select the reading language. Choose from 49 languages and dialects.
Audio : Can be set only when using Ondoku. You can choose your favorite voice. There are several, such as men and women.
Speed : You can set the reading speed. The higher the number, the faster the reading speed.
High/Low : You can set the pitch and low of your voice. Adjusting it will make the sound easier to hear.
4. Open ChatGPT and ask a question
▼ChatGPT
https://chat.openai.com/chat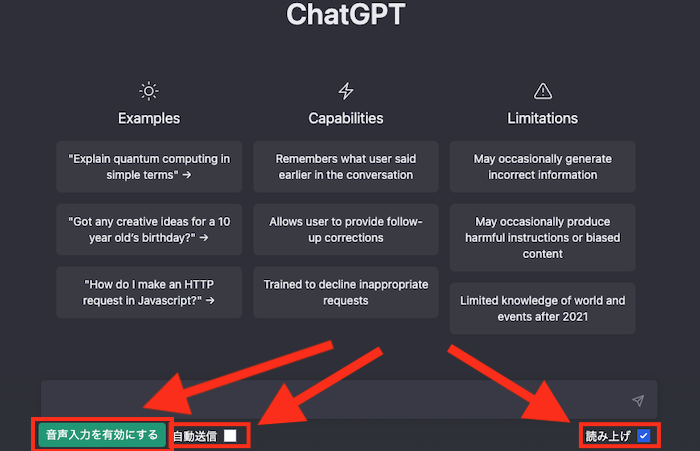 When you install the Ondoku3-ChatGPT extension, you will see a button to enable voice input, ☑ auto-send, and ☑ read aloud below the input text box.
If there is a ☑ in the check box, it is on.
5. Reply sentences are automatically read aloud

A voice playback bar is displayed at the bottom of the page, and the reply text is automatically read aloud. It's smoother and more convenient than you think, so please try using it.
[Free] For smartphones/tablets (iPhone/iPad/Android)
iPhone/iPad
Android
Each has different settings.
Introducing from iPhone iPad.
1. [Free] How to talk to ChatGPT on iPhone iPad
Settings required to read out ChatGPT replies on iPhone/iPad (iOS)
Settings → Accessibility → Spoken Content → Turn on Speak Selection .
How to use ChatGPT Read Reply on iOS
Specify the range of the part you want to read on the ChatGPT screen
Tap the arrow on the right from the menu such as "Copy" or "Check" on the ranged ChatGPT reply
Tap the "Read aloud" item → Reading will start .
Let's actually use it.
It was easy to read like this. You can't choose the type of voice from a variety of voices, Siri's voice is a familiar voice. Siri can read relatively smoothly.
2. [Free] How to talk with ChatGPT on Android
Settings required to read out ChatGPT replies on Android
The necessary initial settings have been completed for Android smartphones and tablets such as Xiaomi, OPPO, Galaxy, and Google pixel. No special settings are required.
If you want to read aloud more easily, you can set and use the "select to read" shortcut .
Settings -> Accessibility -> Select to read aloud -> Turn shortcuts on .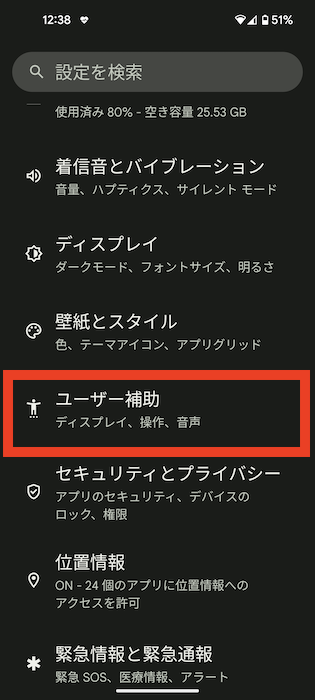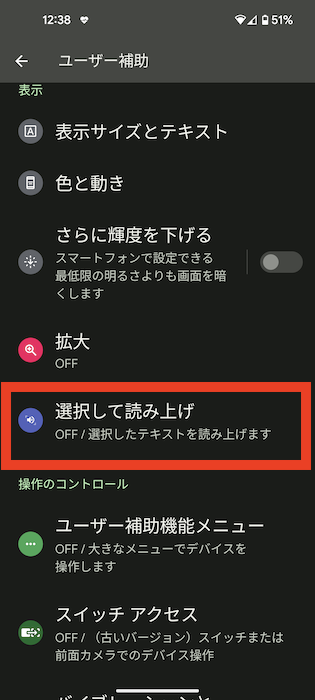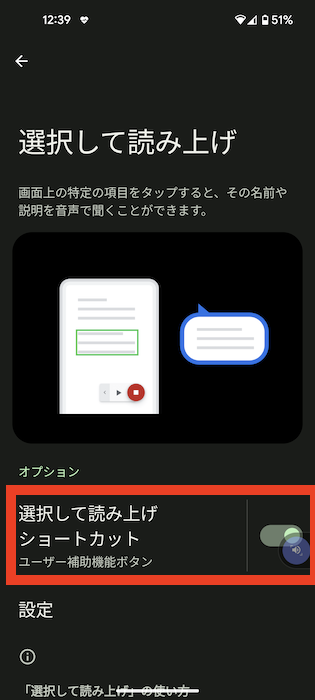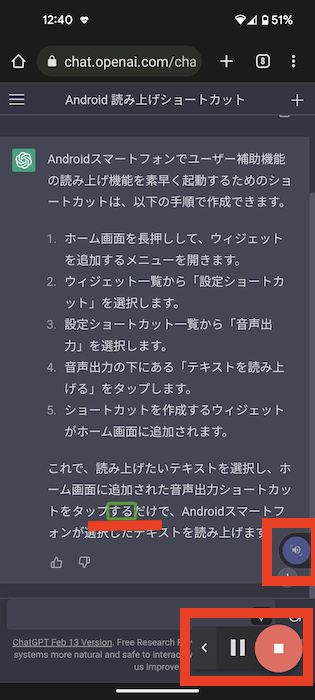 * Since it is always displayed, it may be disturbing. Please set if necessary.
Let's actually use it.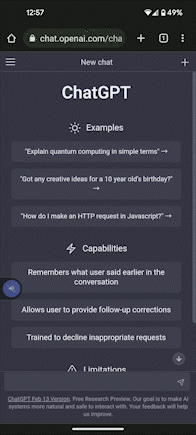 It was easy to read like this. You cannot choose the type of voice from a variety of voices.
The voice is slightly different depending on the device you are using, so if it is your smartphone, the voice may be slightly different.
What other reading methods are there?
In addition to the methods introduced this time, there are methods such as using APIs to link personal computers and Alexa, but the settings are a bit difficult for amateurs.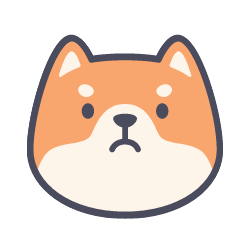 I tried to look it up, but unfortunately I thought I couldn't do it. So I won't introduce it here.
What is ChatGPT? (actual reply from ChatGPT)
ChatGPT is a form of artificial intelligence.

Artificial intelligence is a technology designed to make computers have human-like intelligence. ChatGPT can learn a lot of sentences, generate sentences and answer questions like a human being.

For example, if you ask ChatGPT, "What do dogs eat?", it can answer, "Dogs eat dog food." You can also generate sentences about dogs by saying "Tell me about dogs" to ChatGPT.

ChatGPT understands words just like humans do, no more, no less. ChatGPT cannot have emotions and thoughts like humans.
ChatGPT Wow! It writes like it was written by a real person.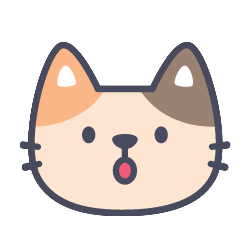 It's hard to follow the letters with your eyes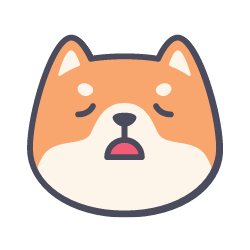 Conversation with ChatGPT is a lot of fun, but it's tiring to follow the text of the replies with your eyes...
For people who are not good at reading text and find it easier to obtain information through their ears, this function of reading aloud is very meaningful.
I also prefer to listen to the text rather than read it, so Ondoku's Ondoku3-ChatGPT is very useful.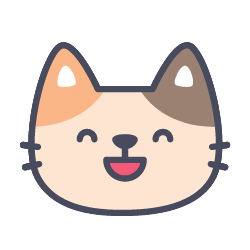 Ondoku3-ChatGPT also supports voice input, so it feels like you are actually having a conversation.
Have a voice conversation with ChatGPT
Try using the Ondoku3-ChatGPT plug-in to read it out loud when using ChatGPT. It's free and easy to set up.
Having your reply read aloud is very futuristic.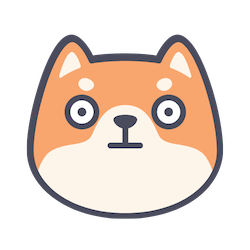 The singularity has finally arrived!
In order not to be left behind by the tides of the times, I would like to enjoy this new era by coming into contact with new things more and more.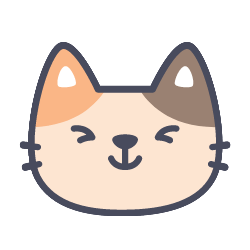 Text-to-speech software "Ondoku" can read out 5000 characters every month with AI voice for free. You can easily download MP3s and commercial use is also possible. There are many useful functions such as an extension function (
Ondoku3-ChatGPT
) that allows you to talk with ChatGPT for free. Please use Ondoku.
Related posts