How to use the text-to-speech software Ondoku, member registration method and convenient functions
July 5, 2023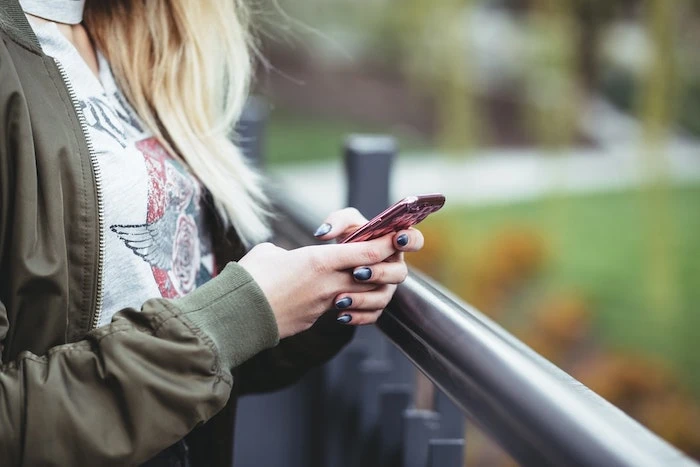 I want to hear letters and texts by voice
I want to download with mp3
Sentence reading software is recommended for such people.
Sentence reading software is software that reads out characters and texts with machine voice.
There are many types of text-to-speech softwares.
If you search for text-to-speech software on the internet, you will find many types of softwares.
For those who are clueless, it's hard to know which software is the best.
Sometimes there are too many functions and the price is also quite expensive.
Sound quality also varies depending on the softwares.
Some are really robotic, while others are more like humans. Ondoku is recommended for these people.
It is better to speak as natural as possible
I want to download an mp3 file
It should be simple and easy to use
I only want to use a little, so I do not want to pay a lot.
Ondoku is a relatively new text-to-speech service that started in May 2020.
There is no need to download and install a troublesome software, and you can use it on Internet website.
I will introduce the detailed usage of Ondoku.
Let's use Ondoku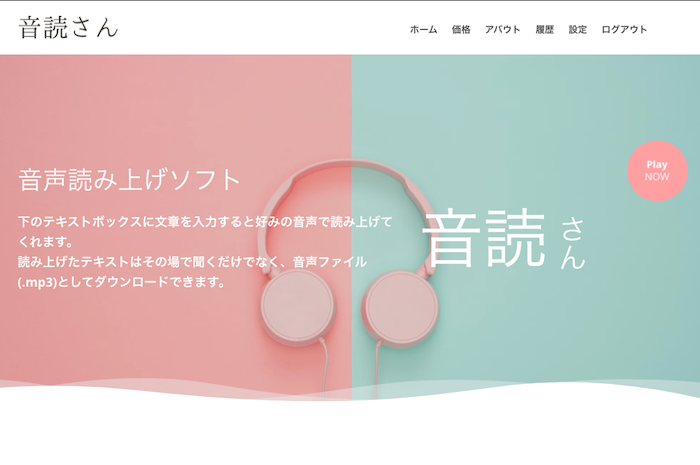 Ondoku can be used up to 1000 characters for free every month without registering as a member.
It is very easy to use.
① Access to the Ondoku website.
② Enter the text or copy and paste into the text box.
③ Set the language, voice quality, high / low, and speed to your liking.
④ When you click the read aloud button, Ondoku will read the characters you entered.
If you just want to use a text-to-speech software, this is perfect!
However, if you have not registered as a member, you can not really use the Ondoku's functions.
If you are not a member of Ondoku,
Read aloud 5000 characters
Check reading history
Check the number of remaining characters
Support in case of error
Use Google Chrome extension
Paste audio on blogs, etc.
these functions are not available.
If you register as a free member, you will be able to use the above functions.
How to register as a member of Ondoku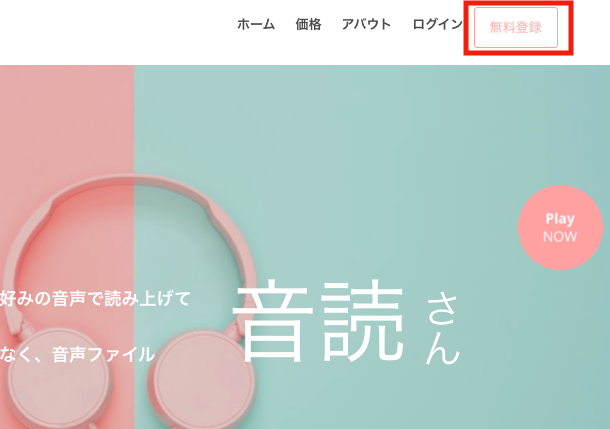 To register as a member of Ondoku, click the free registration button on the upper right.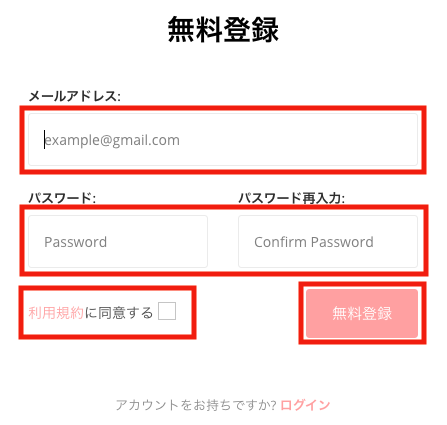 Own email address
Desired password
Enter ✓ in the agreement to the terms of use and press the free registration button.
When you press the free registration button, an email will be sent from Ondoku to your email address.
You will receive an activation URL in the email.
Membership registration is completed by clicking the URL in this email .
If you register as a member, you can check the number of remaining characters from the history.
In addition, the voice read in the past can be shared on blogs or SNS, and mp3 files can be downloaded at any time.
I want to take time to read the text aloud
You may want to take a little more time to make it sound more natural.
Because, when I read it out with Ondoku, it is a little time to read it out, or I feel that I'm short of breathing.
Therefore, we recommend using ssml, which uses a code called speak break.
What is SSML?
SSML is a speech markup language. HTML is famous as the same markup language.

You might be wondering, "Markup what you can't see?", But you can control the vocalization of machine voice.
<speak> </ speak>
<break time = "2s" />
By using these two codes, it will become more convenient to use Ondoku.
Detailed usage and points are introduced here, so please take advantage of it!
How to adjust the interval and blank time by reading Ondoku [2 types]
Let's utilize Ondoku
Ondoku is still being updated today to be the easiest text-to-speech software for you.
With that help, I received many comments like
It is easy to use
The speaking is natural and easy to hear
Recently, I also received such a comment on Youtube and I am very happy!

Review summary of text reading software [Ondoku]
Please take this opportunity and use Ondoku, a very easy-to-use text-to-speech software!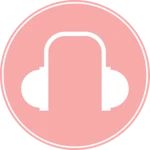 Text-to-speech software "Ondoku" can read out 5000 characters every month with AI voice for free. You can easily download MP3s and commercial use is also possible. If you sign up for free, you can convert up to 5,000 characters per month for free from text to speech. Try Ondoku now.
Related posts