Detailed information on the business plan of the text-to-speech software "Ondoku". Features, price, etc.
Sept. 28, 2023
Ondoku has a business plan in addition to free membership and paid membership.
If you sign up for this business plan, some usage methods prohibited by prohibited acts will be exempted.
In this article, I'll give you more details on what you can do with Ondoku's business plan.
Business plan features
Ondoku offers a business plan that can be used in a wide range of ways.
By using the business plan, you will be able to create and provide audio on behalf of a third party.
In addition, it can be incorporated into products and used in broadcast media.
It is a plan for sole proprietors and corporations. Of course, you can also make a contract individually.
The outline of the business plan is as follows.
1 year valid license
Can be used for consignment / contract work
Available on broadcast media such as TV and radio
Voice available for products for sale, such as retail products
Voices created during the period can be used continuously without credit notation even after the license period ends.
Recommended for those who do not want to use credit notation for a long time, those who want to use it for contract work, those who want to incorporate audio into products, those who want to use it in broadcasting media, etc.
Prohibitions that are exempt from liability in the business plan
The following prohibited acts are exempt from liability by contracting a business plan.
2. After using Ondoku with a paid account, move to a free account and continue to use the voice without credit.
3. After using Ondoku for products and services that cannot be credited with a paid account, move to a free account and continue to use the voice.
6. The act of lending your account to a third party, and the act equivalent to it.
10. Incorporation into products other than business plans, use in broadcasting media, use in outsourced work, use in things to sell, etc.
Please note that other prohibited acts are not exempt from liability.
Please see here for other prohibited acts.
What you can do with Ondoku. About commercial use and prohibited items.
What you can do with a business plan, usage examples
Here are some examples of what you can actually do with your business plan.
Example of use in contract / consignment business : Receive business consignment and use voice
Example of use in business outsourced to another person : When outsourcing the product development of the company to another person, specify the voice as "Ondoku" and use it.
Example of use in broadcast media : Used as narration in TV programs.
Example: Used to read comments on a radio program.
Sales example of teaching materials using Ondoku's audio : Selling teaching materials for cram schools
Example of using voice for products for sale such as retail products : Add voice guidance function to products developed in-house.
Example: Use audio for CDs, DVDs, etc.

If you are not sure which plan the desired usage method applies to, please feel free to contact us.
Ondoku: Contact us
Business plan price
Basic: 2.4 million characters per year → 120,000 yen
Value: 5.4 million characters per year → 240,000 yen
Premium: 12 million characters per year → 360,000 yen
The payment method is
Credit card payment via PayPal, bank transfer
Direct bank transfer by sending an invoice
We have two types.
Click here to purchase via PayPal → https://ondoku3.com/pricing/business/
* In the case of payment via PayPal, the plan is reflected manually, so it takes about 24 hours from the contract to the reflection of the plan.
If you would like to make an annual contract by bank transfer, please contact us according to steps 1, 2 and 3.
Enter the following information
Send the following information from Ondoku Inquiry
Subject: Business plan contract request

I would like to make a business plan contract by bank transfer.

Billing name:
Subject: Read aloud "Ondoku" as a usage fee
Business plan:
Ondoku login email address (ID):

Thank you.
If you contact us, we will issue an invoice and tell you the transfer destination.
The number of characters is valid for one year from the plan start date.
We will start the plan as soon as the account ID creation is completed and the bank transfer is confirmed.
* If you are in a hurry, we will respond to the activation of the plan if you let us know the approximate payment date even before payment.
Ondoku introduction record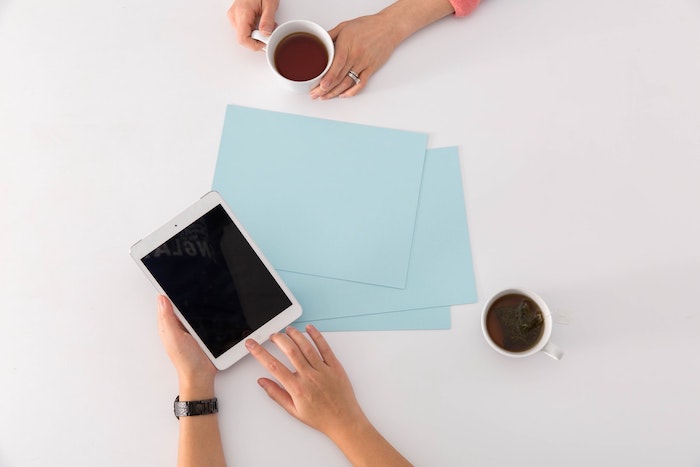 Text-to-speech site "Ondoku", which started service in May 2020
The introduction record is steadily increasing,
Manufacturers, advertising agencies, web production companies, system development companies, online shop operators, consultants, professionals, housing / real estate, food and beverage related, education, universities, local governments / public organizations, general organizations, etc.
It is used by various companies.
Not only large companies with tens of thousands of people or more, but also small and medium-sized enterprises, small businesses, and individuals are using the system.
Especially on YouTube, we are seeing a lot of voice narration using Ondoku.
It is also used for online classes at universities.
In addition, it is also used for answering corporate calls, answering machines, and incorporating voice into corporate products.
The day when you will hear Ondoku's voice in a place close to you and unexpectedly will surely be near.
We are proud to continue to be the easiest and most convenient text-to-speech software for you.
Ondoku: Official homepage

Text-to-speech software "Ondoku" can read out 5000 characters every month with AI voice for free. You can easily download MP3s and commercial use is also possible. There are many useful functions such as an extension function (
Ondoku3-ChatGPT
) that allows you to talk with ChatGPT for free. Please use Ondoku.
Related posts