[Must-see for teachers] Create English listening questions for free! A thorough explanation of how to do it without recording.
Dec. 3, 2022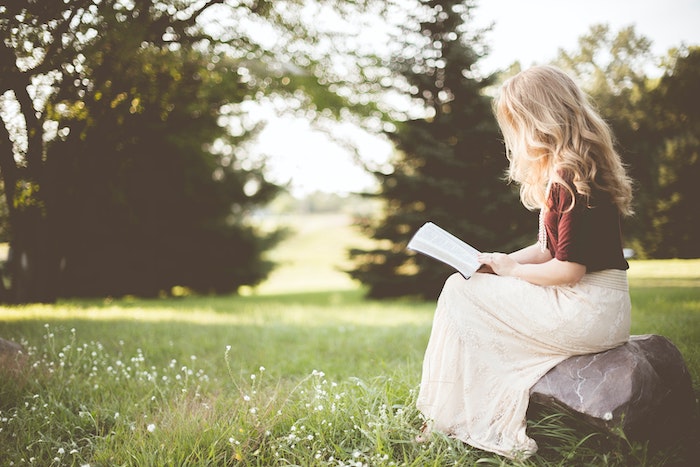 Thank you for your work every day.
Teachers have a lot more work than you think, and just doing classes every day can be overwhelming. Moreover, as the test period approaches, the rush to prepare for the test ignites.
One of the worries of English teachers is preparing for listening tests .
The listening test is a special format that is not often found in other subjects. Preparing for the listening test is a lot of work.
Starting with writing English sentences for the listening test and practicing pronunciation, reading together with the ALT teacher, setting up a recording environment, and re-recording if you make a mistake.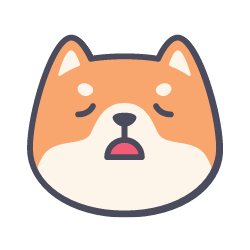 Too much preparation for the listening test! Can't it be easier?
There is a very simple method of creating audio for listening tests that teachers who are worried about such listening tests should try.
It's free and easy to try, so please take advantage of it! I will introduce it in detail.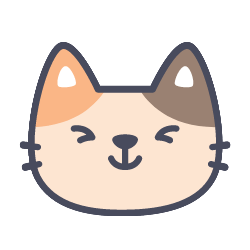 How to easily make a listening test for free and without recording
Creating audio for listening tests is really hard! It takes too much effort, so I want to make it easier somehow.
Then you should definitely use Ondoku !
Ondoku

reads

English sentences for testing

aloud
With just this, all the troublesome recording work is gone .

What is Ondoku <br /> When you enter text in the text box, it will read it out in your preferred voice. You can not only listen to the read text on the spot, but you can also download it as an audio file (.mp3).
free listening test
Ondoku has been introduced in many educational institutions and universities. It is also used in school listening tests.
Anyone can use Ondoku for free up to 1,000 characters/month.
If you register as a free member of Ondoku, you can use up to 5,000 characters per month for free.
If you want to read more than that, you can use it from 980 yen / 200,000 characters.
Conversational style, you can also create a mix of Japanese and English voices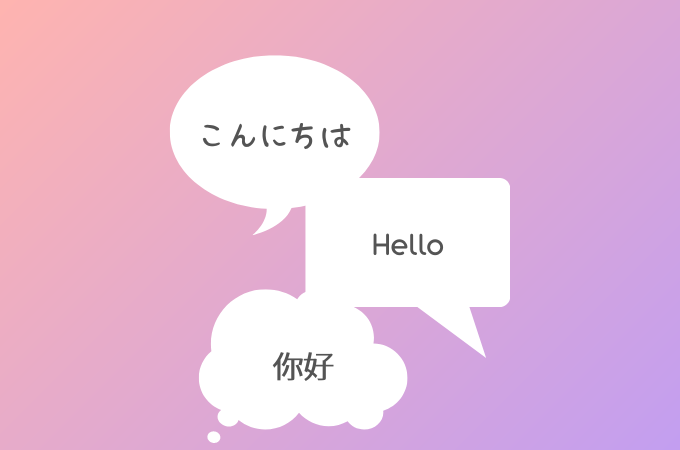 In the listening test, not only the voice of one speaker speaking unilaterally,
Conversational-like audio is often required.
Example: Ken comes to the mall and happens to meet Jenny. Choose a picture that matches the content of the dialogue between the two and write the symbols in the brackets. Dialogue is read twice.
Even in scenes that require voices from two or more people in such a dialogue format, you can easily create conversational voices by using Ondoku's conversation function .
I actually tried reading the sentences given in the example with Ondoku. Hear how it goes.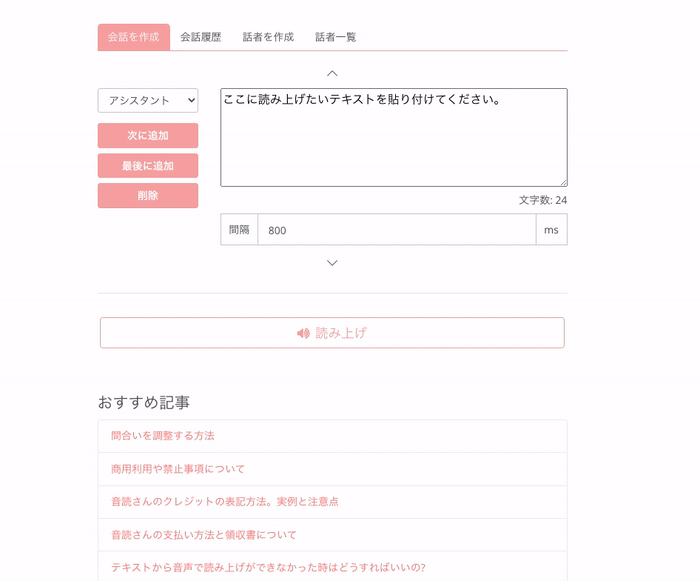 Example: Sentence read aloud

Announcement : Ken, who came to the mall, meets Jenny by chance. Choose a picture that matches the content of the dialogue between the two and write the symbols in the brackets. Dialogue is read twice.

English-Jenny : Hey Ken!
English-Tony : Oh, Jenny! I'm good, and you?
English-Jenny : Good.
English-Tony : No, this is my sister, Hanna. Hanna, this is my friend Jenny.
English-Ivy : I'm Hanna. Nice to meet you, Jenny.
The number and variety of English speakers are abundant!
English speakers have 36 different voices in American English.
Also available in British and Indian English.
There are female, male, boy, and girl voices , and you can create voices for various scenes.
You can also adjust the speed, so you can make him speak slower or faster.
You can also watch it, so please listen to it.
Related article >> For English learning and listening! Listening to English audio (trial listening)
Just download the MP3, put it on a CD or USB and play it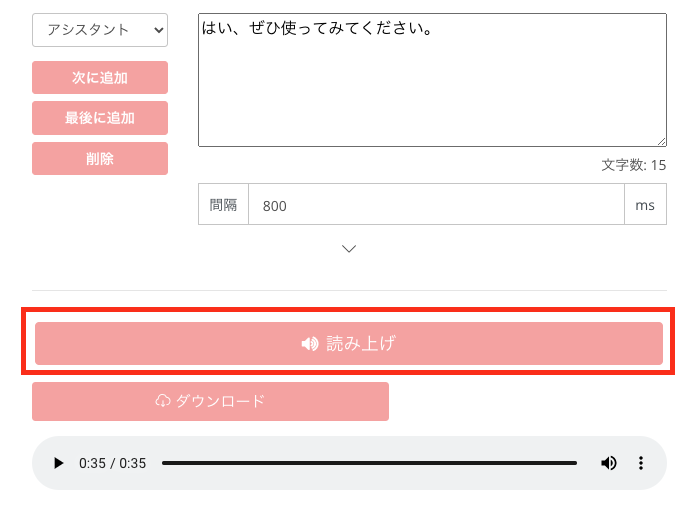 Press the Speak button to generate the audio.
The generated voice can be downloaded immediately.
The listening test is completed by inserting the downloaded file into a USB memory or making a CD .
If you find your mistake after a while, you can fix it later without having to retype it by clicking Edit from the conversation history.
Is it really that easy?
Until now, preparation for the listening test, which used to be very difficult, started with pronunciation practice, reading with the ALT teacher, and preparing the recording environment.
By using Ondoku,
prepare text for test
Typing in Ondoku text box
press the read aloud button
Download and save to USB memory etc.
With just this, you will be able to create the audio for the listening test.
If you want to create a listening test audio using the conversation function, please refer to this article.
Related article >> How to use Ondoku's conversation/interactive feature. Speech synthesis makes listening materials and writing long sentences more convenient!
Rules for using Ondoku voices for free listening tests
Ondoku can be used for free for listening test audio.
However, for free use
question paper
model answer sheet
etc. must be credited as "Listening voice: Ondoku", "Voice: Ondoku", "Voice by Ondoku3.com" .
Please use Ondoku for self-study and review of students.
Listening test is mandatory for English test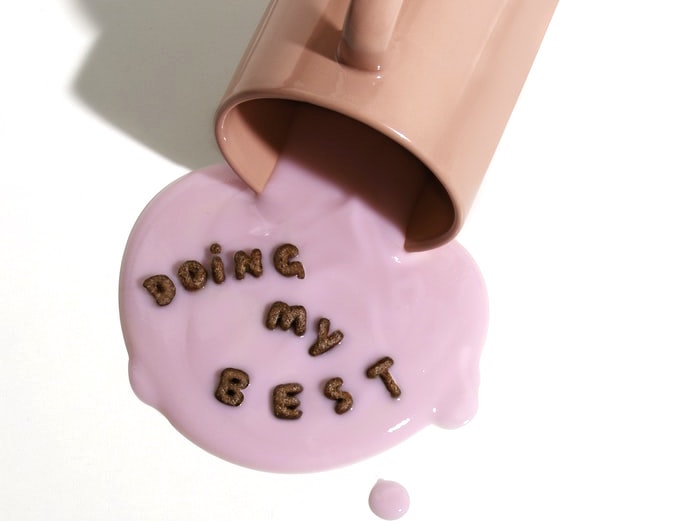 The English test requires reading and writing questions. Therefore, audio for listening test is absolutely necessary.
However, when creating audio for listening tests,
Re-record if you make a mistake
It's embarrassing to record your own voice
There is no recording environment, there is noise
I have to practice many times before recording
There is a difference between the ALT teacher's pronunciation and my pronunciation
There were various problems like that, and making listening tests was troublesome.
However, using Ondoku solves all the problems when creating audio for listening tests.
Use Ondoku for listening test audio to reduce your work load.
Please enjoy your teacher life!

Text-to-speech software "Ondoku" can read out 5000 characters every month with AI voice for free. You can easily download MP3s and commercial use is also possible. There are many useful functions such as an extension function (
Ondoku3-ChatGPT
) that allows you to talk with ChatGPT for free. Please use Ondoku.
Related posts