I tried to verify whether Ondoku's paid basic plan has the number of characters for two books
Jan. 17, 2021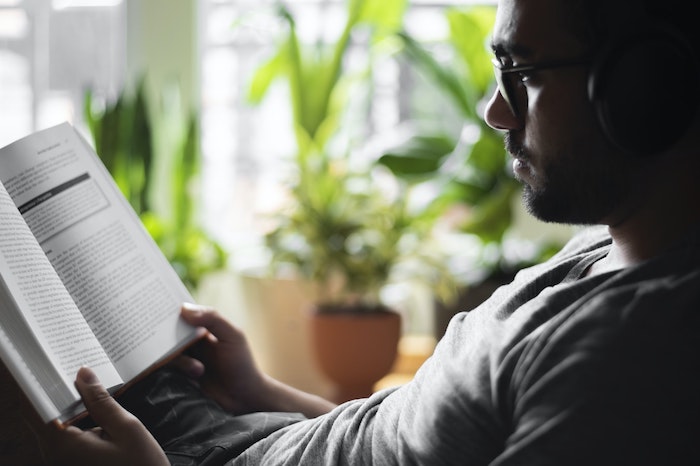 Welcome to Ondoku website.
There are three types of paid plans for Ondoku.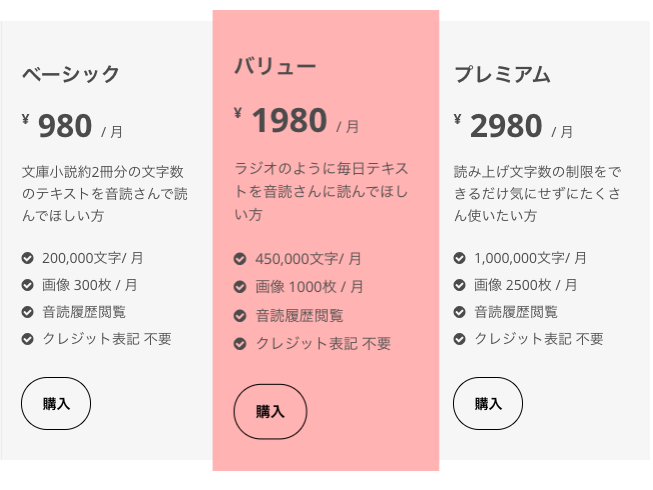 Basic plan
Value plan
Premium plan
I was previously asked such a questions.
"You mention that the basic plan is the size of two novels. Is this true?"
"Is it possible to read as many characters as there are about two paperback novels?"
Certainly, verifying whether there are 200,000 characters read on Ondoku for two paperback novels can be a daunting task.
So, this time, I will verify whether Ondoku's value plan is really about two novels.
How many characters are in a library novel?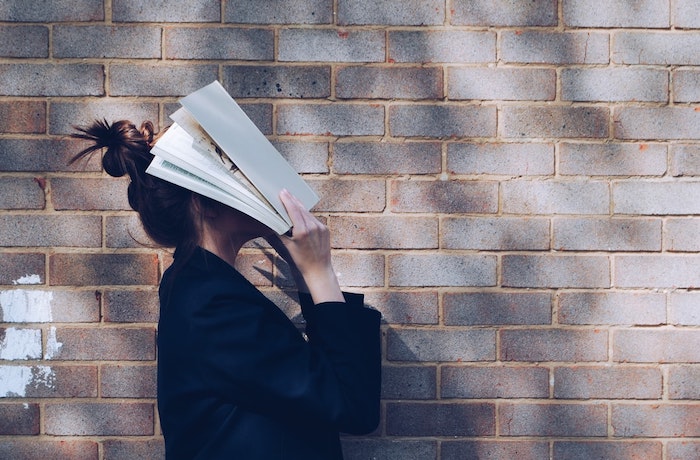 It often takes a lot of time to read a library novel.
It takes an average of 2 to 6 hours to read while reading silently.
Many people may think that reading a novel will take time, but few people have counted the number of characters in the tens of thousands.
In the first place, how many characters are in a novel?
Let's search the number of characters in a novel on the Internet.
Then, according to Mr. Ishida Printing Co., Ltd.
The number of characters required for each book and the width of the book
It is said that 100,000 to 120,000 characters per book in the library and 80 to 120,000 characters in one book are the standard .
400 sheets of manuscript paper 250 sheets, 100,000 letters. One page of a paperback or a new book has about 600 characters, and 100,000 characters is 167 pages.

Headings, line breaks, column breaks, and illustrations are included, so the actual number of characters is reduced.
... apparently ...
Of course, the number of characters varies greatly depending on the book.
For example, the best-selling book "Harry Potter and the Philosopher's Stone" has about 360,000 characters in one volume. If you think that it will take time to read, the number of characters is quite large.
Books with large numbers of letters, such as Harry Potter and the Philosopher's Stone, are rare.
It is said that the number of characters in a general paperback novel is about 100,000.
Ondoku can read 200,000 characters. There is no doubt that you can read about 2 paperback novels.
*The number of characters in the paperback book is based on Japanese.
Tips for reading a novel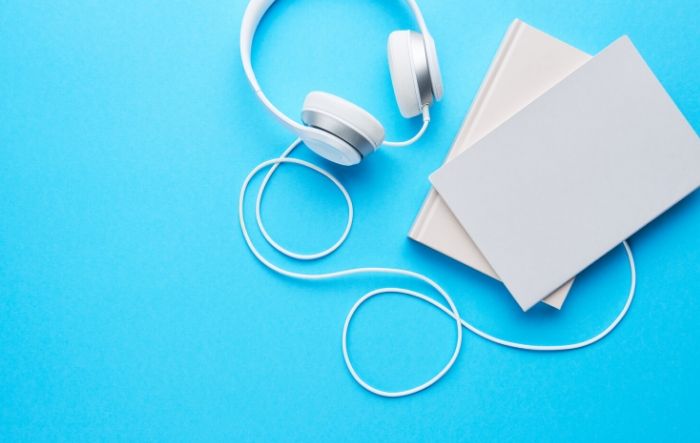 So can you actually read two novels on Ondoku?
One problem comes out when we actually try to read a novel on Ondoku.
If we try to modify the character even a little, or try to re-read the sentence again, Ondoku counts the words.
Ondoku when you read a similar sentence again
Even one letter is different
Even one setting has changed
If there is a change, it will be recognized as a different sentence and the character count will move.
So in order to read aloud while trying to count the number of characters in correction as much as possible,
Read short sentences and decide settings beforehand
Don't worry about misreading and continue reading without correcting
It seems that we need to be creative and tolerant.
You will be able to read two books by reducing correction and misreading loss.
Ondoku wants to reduce misreading as much as possible.
We are proud to be your best text-to-speech software, Ondoku.
Thank you for your continued support.

I'm Ondoku, a read aloud text online app. Read aloud for free up to 5000 characters Sentences are read aloud in high quality and can be downloaded as MP3. Also, commercial use is possible, so please use Ondoku.
Related posts